EIPA Registration Open!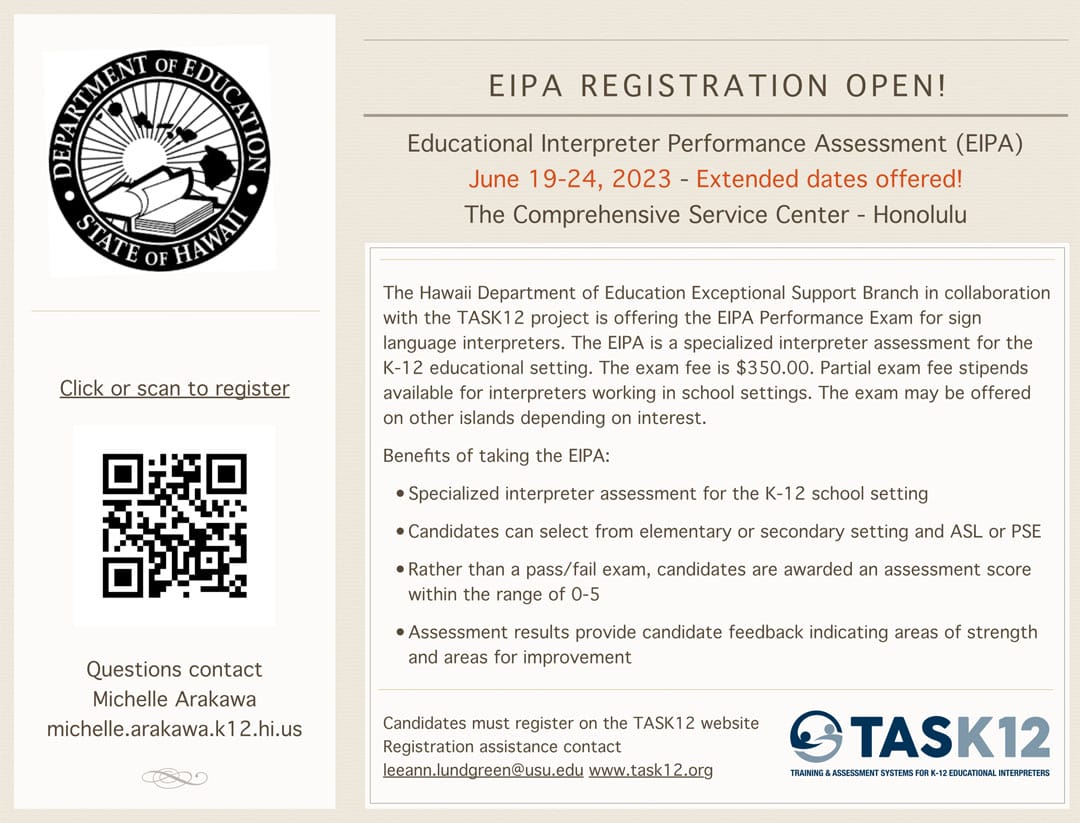 Educational Interpreter Performance Assessment (EIPA)
June 19-24, 2023: Extended dates offered! The Comprehensive Service Center – Honolulu
The Hawaii Department of Education Exceptional Support Branch in collaboration with the TASK12 project is offering the EIPA Performance Exam for sign language interpreters. The EIPA is a specialized interpreter assessment for the K-12 educational setting. The exam fee is $350.00. Partial exam fee stipends available for interpreters working in school settings. The exam may be offered on other islands depending on interest.
Benefits of taking the EIPA:
Specialized interpreter assessment for the K-12 school setting
Candidates can select from elementary or secondary setting and ASL or PSE
Rather than a pass/fail exam, candidates are awarded an assessment score within the range of 0-5
Assessment results provide candidate feedback indicating areas of strength and areas for improvement
Candidates must register on the TASK12 website. Registration assistance contact leeann.lundgreen@usu.edu .