Being prepared for any form of severe weather on islands like the Hawaiian Islands is essential. Hurricanes, while direct strikes are rare, pass by Hawaii frequently. It is the CSC's goal to have a resource center that is clear, informative, and accessible to the members of the communities we serve.
Below you will find live weather updates, ASL vlogs with tips for staying prepared and major news updates, and links to resources like state government agencies and volunteer/disaster response organizations.
Be ready and stay safe out there!
News & Updates
This data is updated whenever possible with information from the NWS, NOAA, or television networks.
NWS Cone/Field Forecast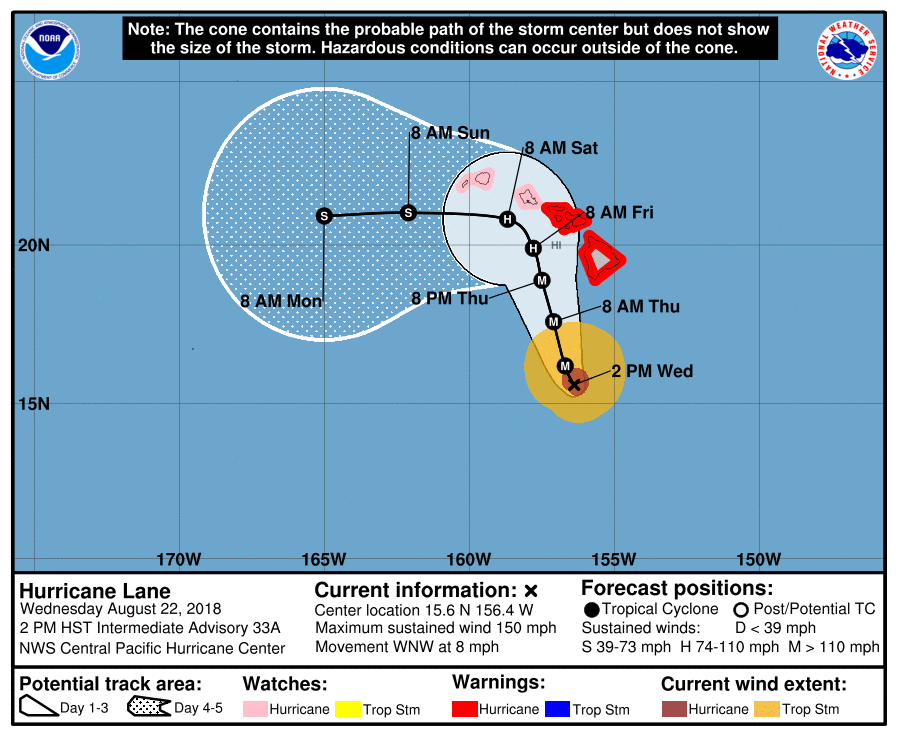 Last updated 8/22/18 2:00PM HST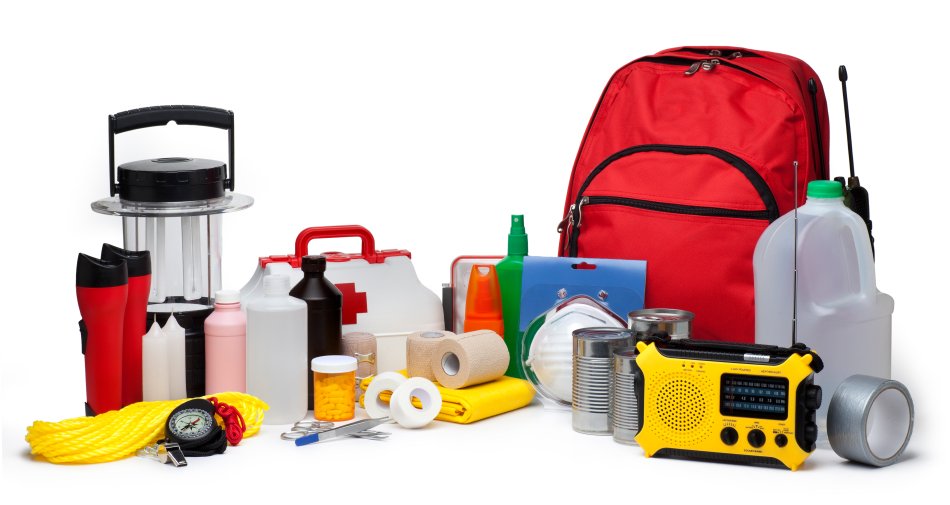 Hurricane Readiness Checklist
A more comprehensive list with instructions can be found here.
You should stock your home with supplies that may be needed during the emergency period. At a minimum, these supplies should include:
Several clean containers for water, large enough for a 3-5 day supply of water (about five gallons for each person).
A 3-5 day supply of non-perishable food.
A first aid kit and manual.
A battery-powered radio, flashlights, and extra batteries.
Sleeping bags or extra blankets.
Water-purifying supplies, such as chlorine or iodine tablets or unscented, ordinary household chlorine bleach.
Prescription medicines and special medical needs.
Baby food and/or prepared formula, diapers, and other baby supplies.
Disposable cleaning cloths, such as "baby wipes" for the whole family to use in case bathing facilities are not available.
Personal hygiene supplies, such as soap, toothpaste, sanitary napkins, etc.
An emergency kit for your car with food, flares, booster cables, maps, tools, a first aid kit, fire extinguisher, sleeping bags, etc.
Emergency Preparedness Videos in ASL