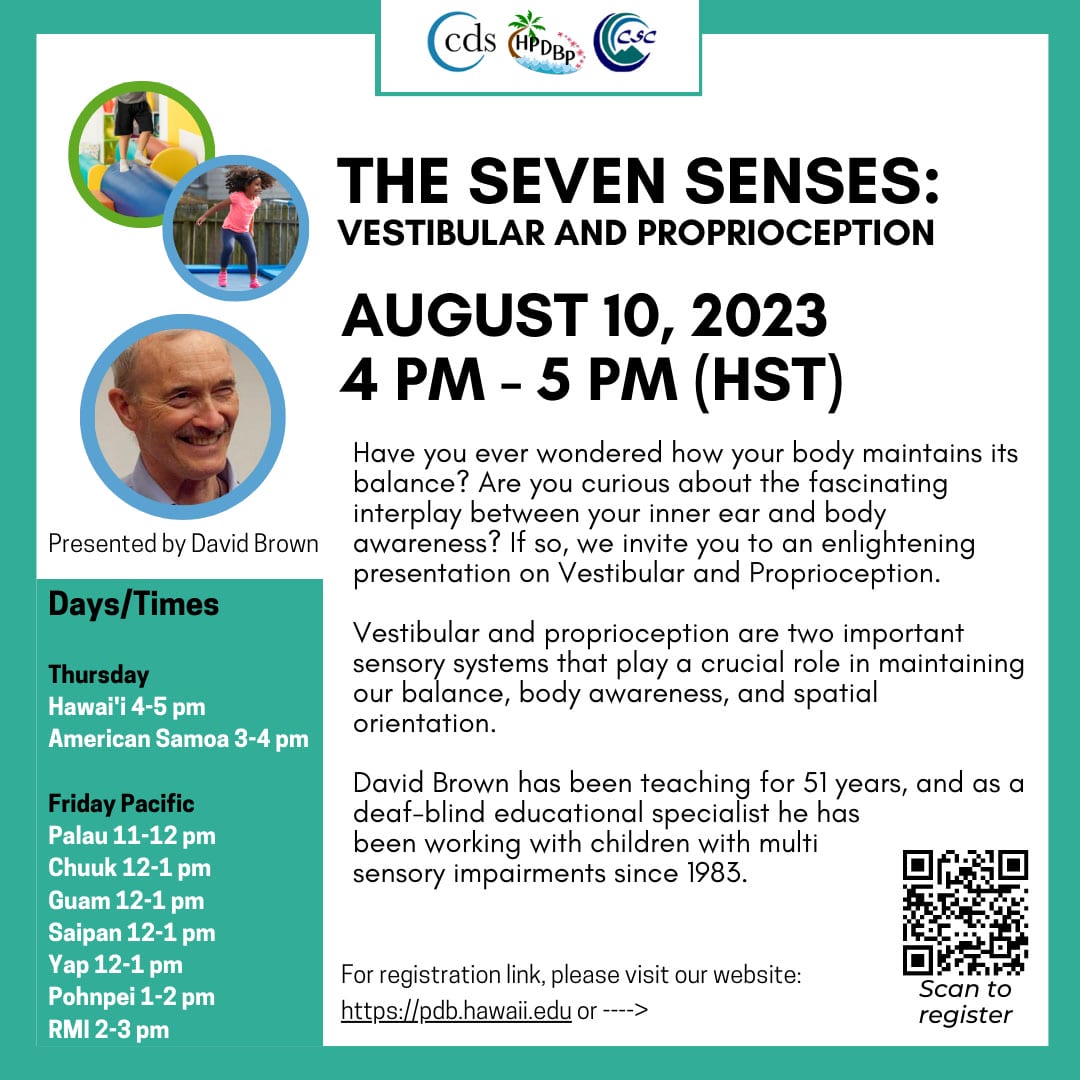 Download the Flyer – PDF Format
Have you ever wondered how your body maintains its balance? Are you curious about the fascinating interplay between your inner ear and body awareness? If so, we invite you to an enlightening presentation on Vestibular and Proprioception.
Vestibular and proprioception are two important sensory systems that play a crucial role in maintaining our balance, body awareness, and spatial orientation.
David Brown has been teaching for 51 years, and as a deaf-blind educational specialist he has been working with children with multi sensory impairments since 1983.
Register