Support for Professionals

Contact Us:
Please feel free to contact us regarding questions or topics you would like to learn more about.
Resources for Understanding Hearing Loss
What does it sound like to have a hearing loss?
Starkey has a hearing loss simulator that allows users to select various levels of hearing loss in different environments. Visit their website to try the simulation.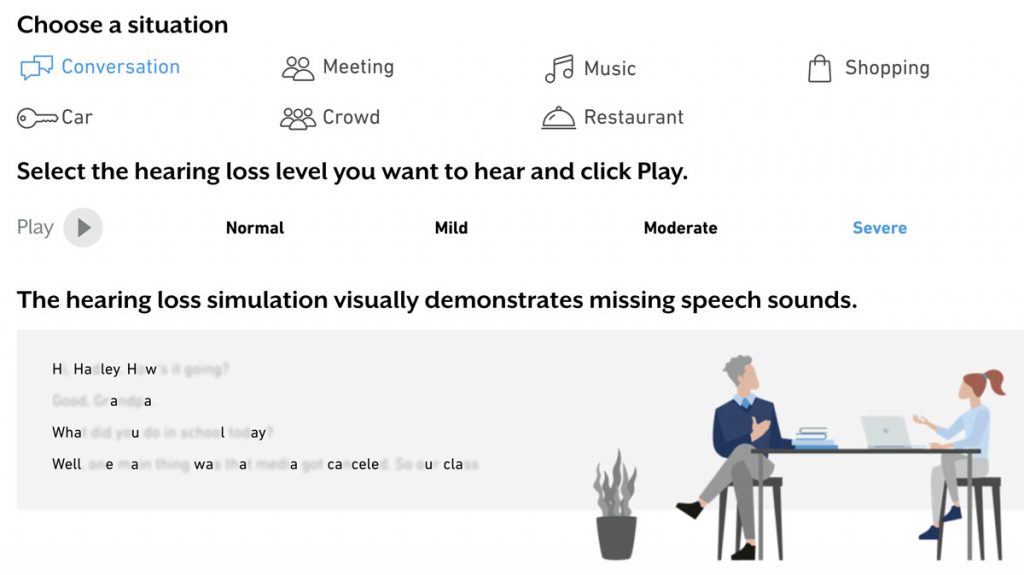 How accurate is lip reading?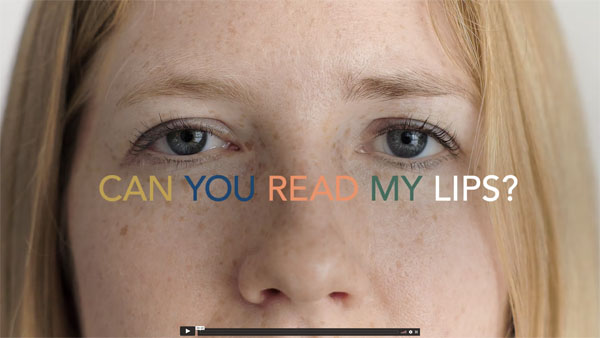 Have you ever seen a movie where someone is brought into watch a blurry surveillance video and they are able to accurately convey the message to their secret agency? It's a cool trick, but in reality, even in the clearest of conditions, it is estimated only about 30 percent of speech is visible by looking at people's lips. The short film called, "Can You Read My Lips?" conveys just how difficult lip reading can be.
Free Online Course: Working Together: Deaf & Hearing People
The Working Together: Deaf & Hearing People online course is designed to help employers develop the sensitivity and skills to communicate effectively with deaf and hard-of-hearing employees, enable deaf and hearing colleagues to work together more productively, and assist in fostering a workplace culture of diversity and inclusion. It is called Working Together because it is about working relationships. The five self-paced modules in the course will cover topics on Myths and Definitions, Hearing Loss, Deaf Culture, Communication, and Accommodation and Inclusion in the Workplace. This information can benefit employers, co-workers, HR business leaders, and other inclusion/diversity professionals. Learn more about DeafTEC
Communication Accommodations and Accessibility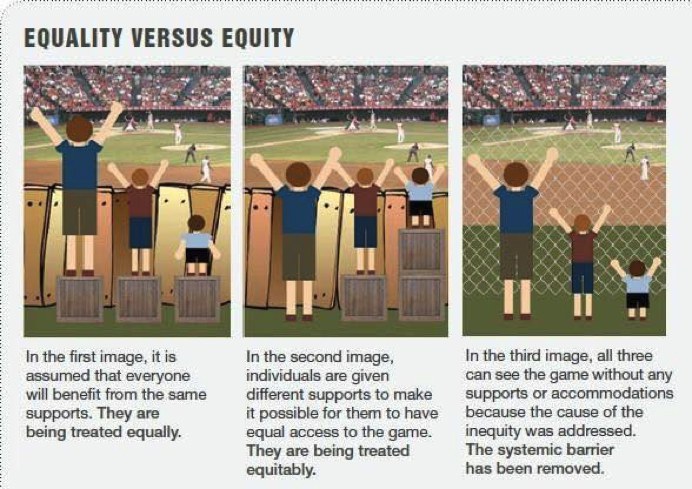 As you work with individuals who are deaf, hard of hearing, or deaf-blind, you will find that not all accommodations are created equal. It is important to discuss the individual's communication needs beforehand to determine what works best for them. There are a variety of accommodations available.
Sign Language Interpreters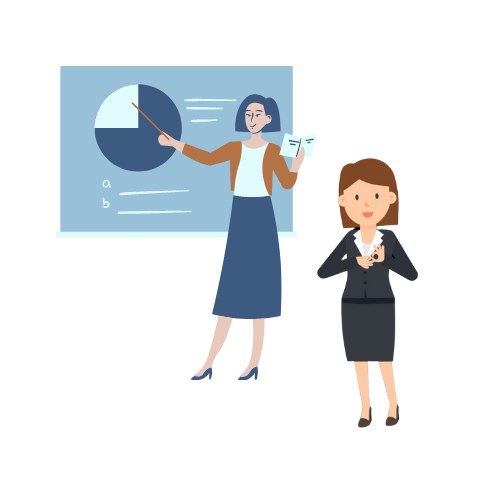 American Sign Language interpreters interpret between two distinct languages—American Sign Language (ASL) and English. They effectively facilitate communication between deaf individuals and those who are hearing and are used in a variety of situations such as presentations or one-on-one meetings. Phone calls can also be interpreted using a Video Relay Service.
Real Time Captioning (CART)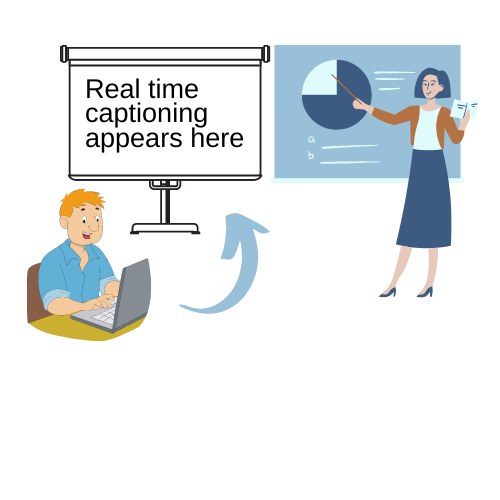 Real Time Captioning or CART refers to verbatim captions that appear in real time on a screen of your choice. This is often used for large conferences and meetings. In times of virtual meetings, it is also used to create accurate captions that can appear in platforms such as Zoom.
Computer Assisted Notetaking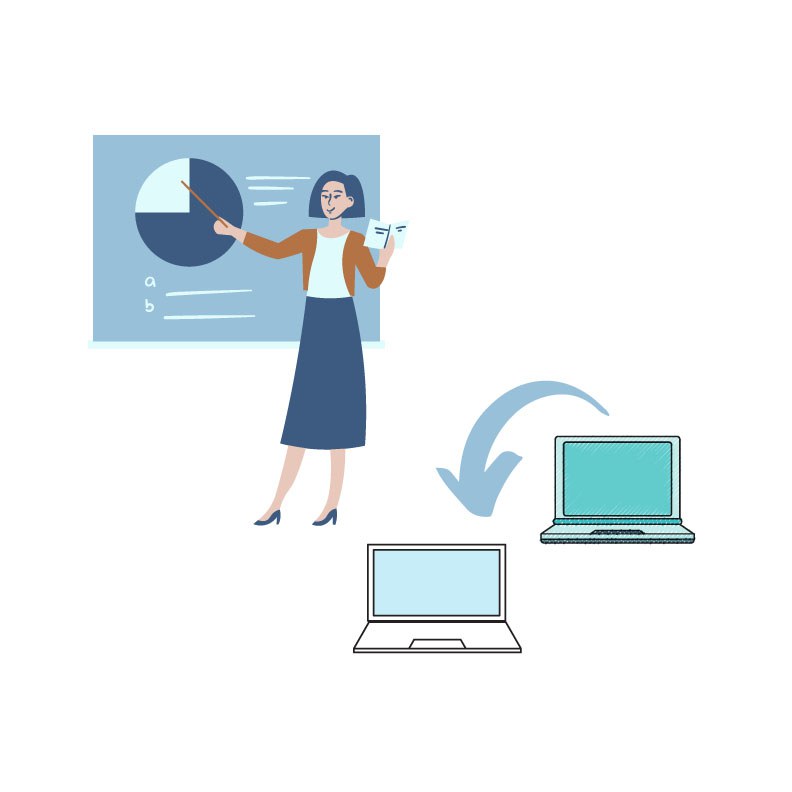 Computer-assisted notetaking (CAN) is a technique that can assist deaf and hard of hearing people participating in meetings and lectures with hearing people. A notetaker uses a computer equipped with word processing software to type summary notes of a meeting or lecture.
Hawai'i Companies that Provide Communication Access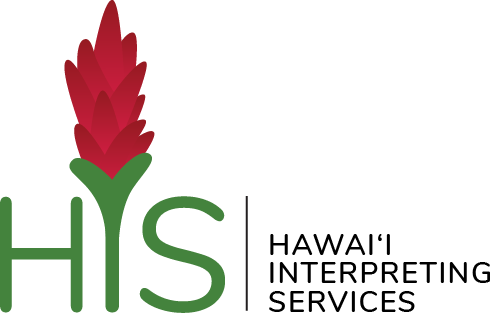 Hawaii Interpreting Services connects you to quality sign language interpreters and real-time captioners providing communication access for Deaf, hard of hearing, and Deaf-blind people statewide.Serving Hawaii since 2007, Hawaii Interpreting Services is committed to providing reliable user-friendly services.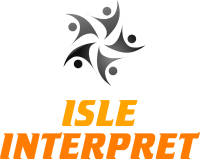 Isle Interpret promotes successful communication with deaf and hard of hearing persons throughout the state of Hawaii by offering affordable, convenient, and secure onsite American Sign Language (ASL) interpreting services, video remote interpreting services in ASL, real time captioning (RTC or CART) services, and computer assisted note taking (CAN) services.
Sprint Relay Hawaii provides Relay Conference Captioning (RCC) is a no-cost service available for Hawaiʻi residents who are deaf or hard of hearing to actively participate in multi-party teleconference calls or web conferences by reading live captions through a web browser on an internet-connected computer or mobile device. You have the option of either speaking or typing to communicate with the other attendees.
Assistive Technology for the Workplace
Videophone and Video Relay Services
What is Video Relay? Video Relay Service is a form of Telecommunications Relay Service that enables persons with hearing disabilities who use American Sign Language to communicate with voice telephone users through video equipment, rather than through typed text. Video equipment links the VRS user with a TRS operator – called a communications assistant, or CA – so that the VRS user and the CA can see and communicate with each other in signed conversation. Because the conversation between the VRS user and the CA flows much more quickly than with a text-based TRS call, VRS has become an enormously popular form of TRS. For more information about other forms of TRS, see the FCC's consumer guide on Telecommunications Relay Service.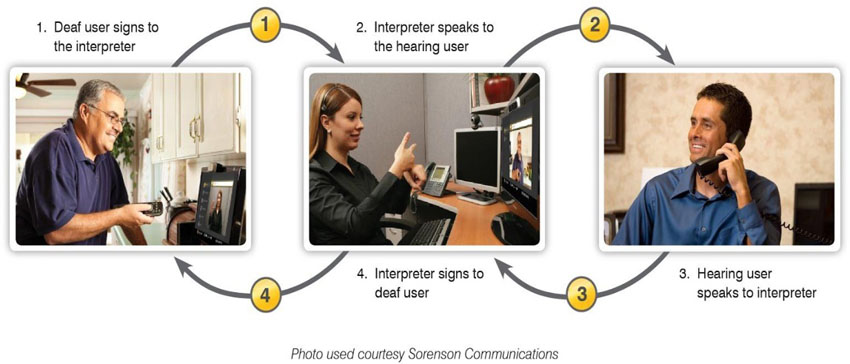 Purple Communications is dedicated to delivering the highest-quality and most innovative communication services to meet the unique needs of each Deaf and hard-of-hearing individual. Free videophone and app are available for qualified users.
Relay Hawaii is a service overseen by the Hawaii Public Utilities Commission that provides full telephone accessibility to people who are deaf, hard-of-hearing, deaf-blind, or speech-disabled. Relay Hawaii provides the equipment and the service free of charge to all qualified residents of Hawaiʻi or kamaʻaina. Relay Hawaii allows the people of Hawaiʻi or kamaʻaina to communicate with friends, ohana, and anyone over the phone using text-telephone (TTY), captioned telephone (CapTel), online, and wireless relay services through specially trained relay operators.
Sorenson Communications was founded on the premise that access to communication is a fundamental right for all people. Sorenson connects people by delivering the world's most trusted products and services, which include video relay and in-person, on-demand interpreting for people who are Deaf and use American Sign Language. As the leading provider of ASL interpreting services, we are passionate about communication and are committed to quality and innovation. Free videophone and app are available for qualified users. Sorenson has local representatives who install equipment and provide technical support.
Tip Sheets and Resource Downloads
Please check back soon for Tip Sheets and Resources