A Message from the CSC
During this unprecedented Coronavirus (COVID19) National Health emergency, please be assured that we are doing everything we can to take important and necessary precautions regarding the safety and wellness of our consumers, independent contractors, staff, and community at large. And although our physical location is closed, we are still assisting consumers through the phone and video platforms. Please contact us if you need support. (808) 447-2044 videophone, (808) 369-0499 voice.
Please visit our COVID-19 Resources page or follow us on Facebook at cschawaii.
Upcoming Events
11/7 11 am FB Live Interview with Linda Lambrecht
12/10 12:30 pm Movie "Feeling Through" and Panel Discussion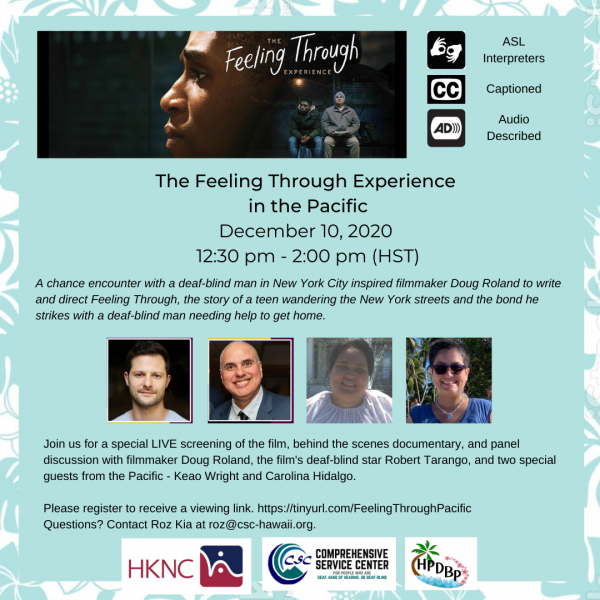 Recent Videos
Hawai'i Votes 2020
ATRC's Spotlight on Blind Musician Guywood Dela Cruz
Request an Appointment
We are available to serve you M-F from 8:30am-4:30 pm via email, videophone, phone, zoom, etc! Please request an appointment.