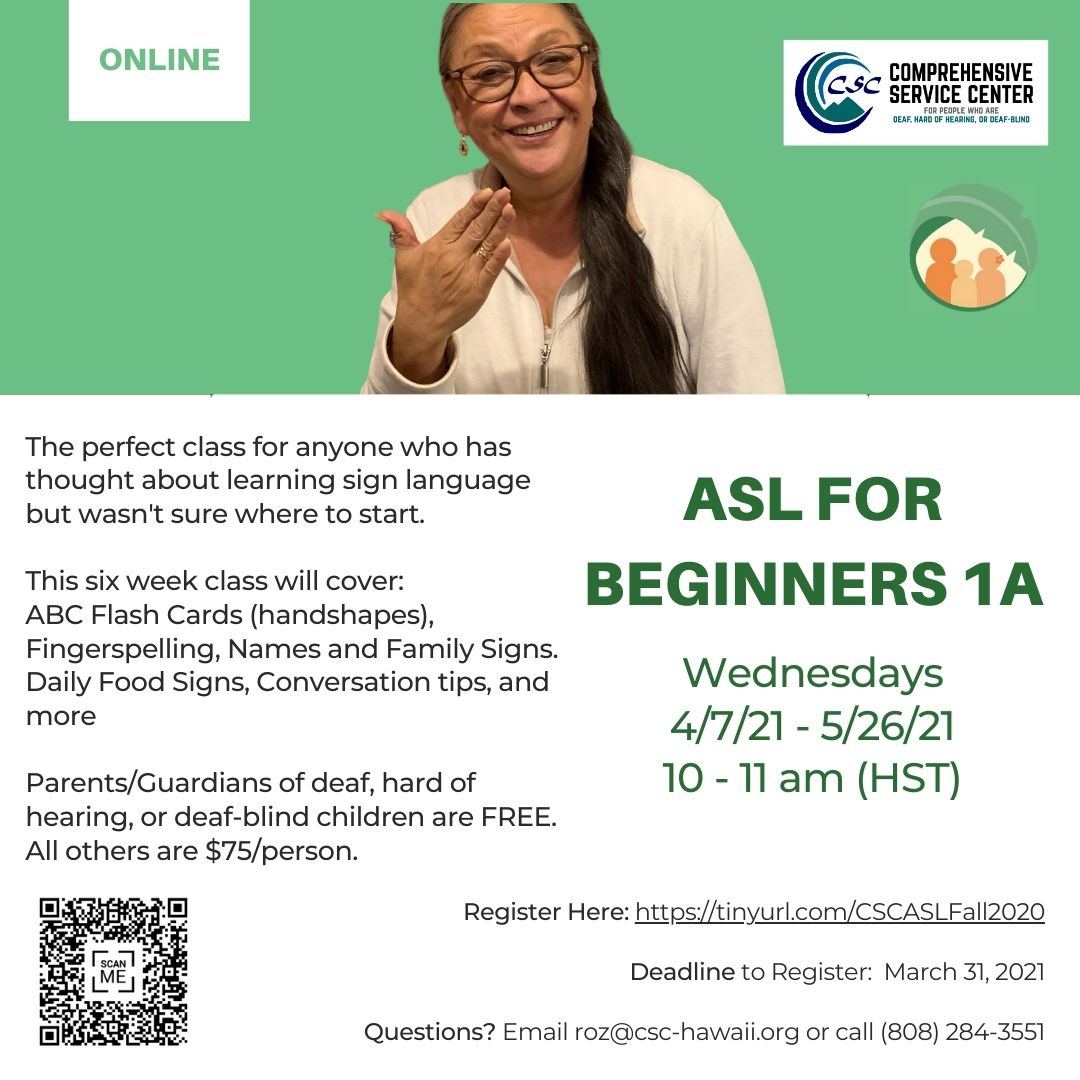 ASL for Beginners – PDF Format
The perfect class for anyone who has thought about learning sign language but wasn't sure where to start. This six week class will cover:
ABC Flash Cards (handshapes), Fingerspelling, Names and Family Signs. Daily Food Signs, Conversation tips, and more
Hawaii Parents/Guardians of deaf, hard of hearing, or deaf-blind children are FREE.
All others are $75/person. Register Here: tinyurl.com/CSCASLFall2020
Deadline to Register: March 31, 2021
Questions? Email roz@csc-hawaii.org or call (808) 284-3551