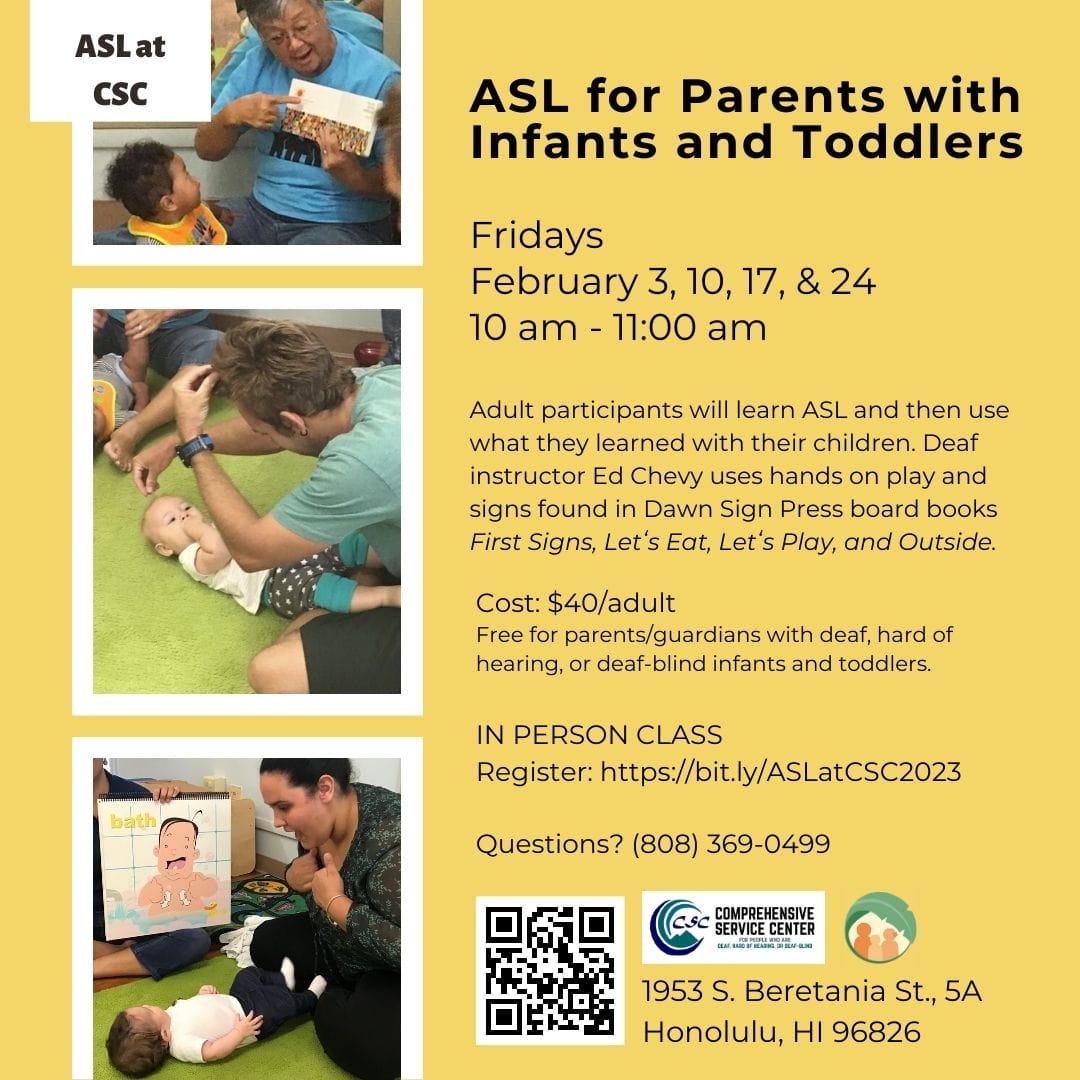 Download the Flyer – PDF Format
Adult participants will learn ASL and then use what they learned with their children. Deaf instructor Ed Chevy uses hands on play and signs found in Dawn Sign Press board books First Signs, Letʻs Eat, Letʻs Play, and Outside.
Cost: $40/adult. Free for parents/guardians with deaf, hard of hearing, or deaf-blind infants and toddlers.
In Person Class