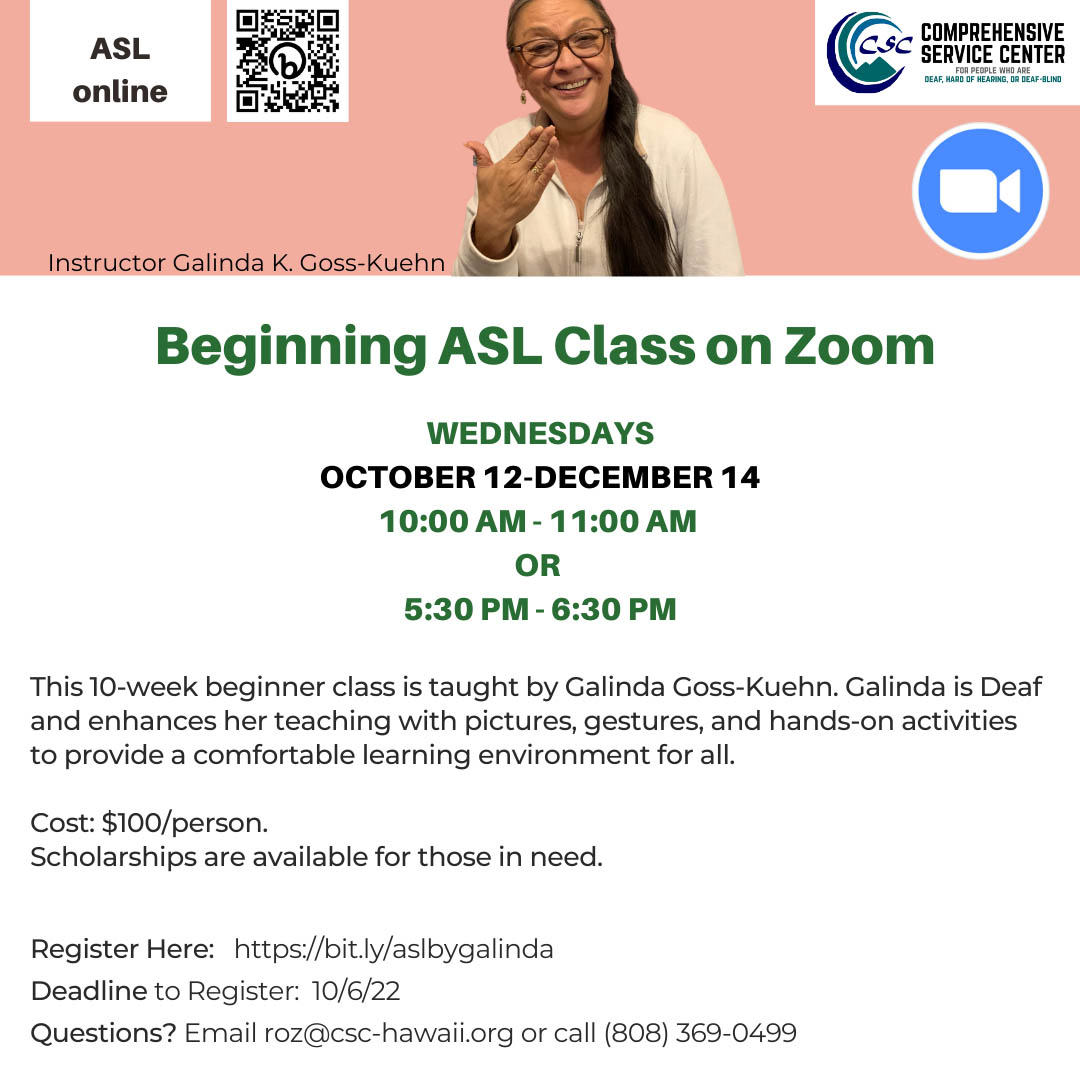 Wednesdays October 12 – December 14 10:00 AM – 11:00 AM OR 5:30 PM – 6:30 PM
This 10-week beginner class is taught by Galinda Goss-Kuehn. Galinda is Deaf and enhances her teaching with pictures, gestures, and hands-on activities to provide a comfortable learning environment for all.
Cost: $100/person. Scholarships are available for those in need.